Located in northeastern Connecticut, securely nestled in Connecticut's "Last Green Valley," Hampton retains its character as a special New England Town. Each season provides its own unique beauty. There are places to hike, bike, fish, cross-country ski, paint, photograph or just walk to replenish your spirit. Hampton is the perfect place to gather family and friends together to experience the very best of Northeast Connecticut.
Within its borders, you will find friendly people, knowledgeable farmers, skilled tradesmen, talented artists and writers as well as dedicated Town Officials, teachers and volunteers.
Settled in the early years of the 18th century as Windham Village, the first settlers were primarily farmers, whose immediate work was to clear and plow the land, plant crops, dig root cellars, and build houses, barns, and sheds. They also harnessed water power to run the grist and saw mills.
James L. Goodwin developed orchards, as well as lumber and stone-cutting businesses, all were contained within the original 1,723 acres now known as Goodwin Forest. Pride swelled as Hampton got a Library and Volunteer Fire Company.
As the economy of Hampton became less dependent on farming, people realized the need to focus on preserving as much of the remaining open land as possible. No one was more qualified to promote this thinking that the Pulitzer Prize winning naturalist, Edwin Way Teale. He and his wife, Nellie, called their 168 acre Hampton property "Trail Wood." The walking trails, their house, and his books are still available for all to enjoy.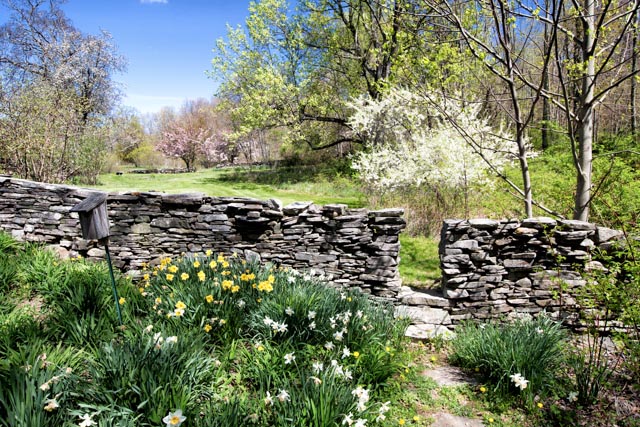 PROFILE
www.hamptonct.org
Zip: 06247
Incorporated: 1786
Area: 25.5 square miles
Population: 1,857
Form of Government: Board of Selectmen
IMPORTANT NUMBERS
Animal Control
(860)774-1253
Assessor
(860)455-9132 x5
Fire Department
(860)455-9660
Fire Marshal
(860)450-6089
Library
(860)455-1086
Police
(860)779-4900
Resident Trooper
Troop D – State Police
Tax Collector
(860)455-9132 x3
Town Clerk
(860)455-9132 x1
Town Hall
(860)455-9132
Selectmen's Office
(860)455-9132 x2
Public Works
(860)455-9715
Transfer Station
(860)455-0682
SCHOOLS
Hampton Elementary (K-5)
(860)455-9409
Parish Hill School
(860)455-9584
Parish Hill High School
(860)455-9584